I guess I suck at posting daily. Okay, this is officially "whenever I remember and then am not too lazy to upload the picture and post it".
That way you guys get a regular infusion of Cute without any obligation to comment or read my nattering, and I get to be lazy. It's win-win, really.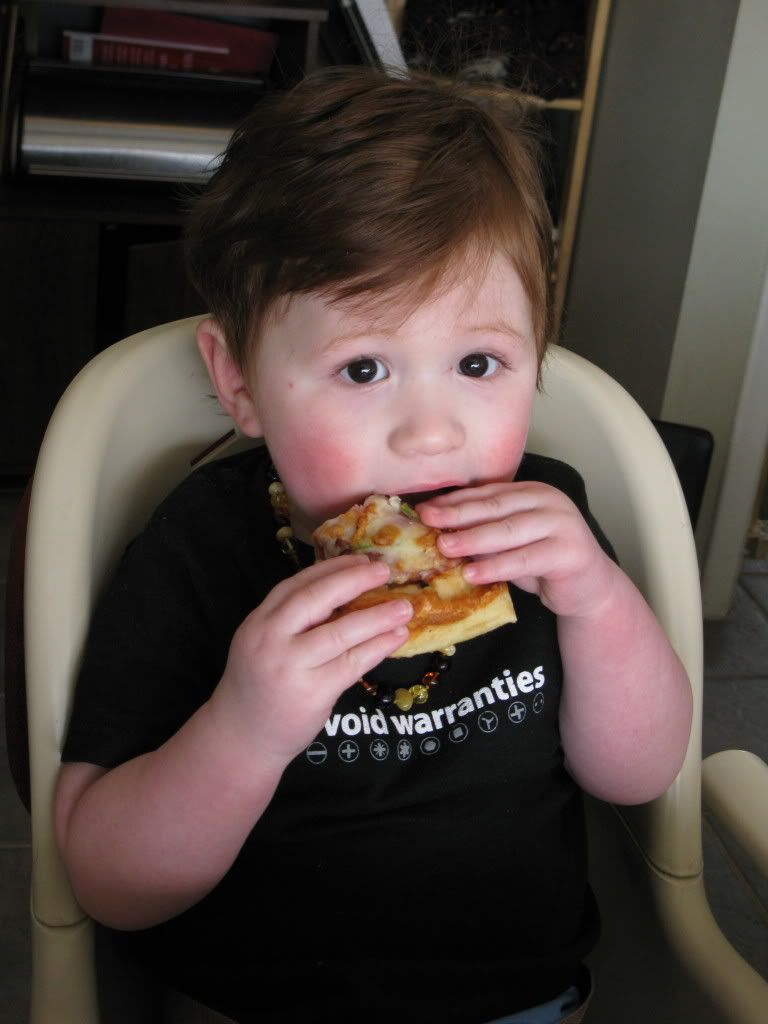 Yes, his shirt says "I Void Warranties".
Yes, we feed him pizza. What? It's practically a food group.